4
How to combine Values from different Measures in one charts
 How to combine Values from different Measures
In this question we got from a customer, the user tried to combine two values who are in different measures into one single chart.
It is unusual in most data analytics models to have multiple Measures that together make up the total of that Measure. Usually there is a single Measure and that is split out by the Members of a Hierarchy, like Country, so you get a different colored slice of Pie for each country as a % of the total.
Combining values from different Measures
While usually all values that get summed up to one visualization are in one measure, it can happen that they are split. For that reason, when you add multiple measures to a Pie chart, by default it will "Trellis" the chart, showing a Pie chart for each measure, expecting each Pie chart to be split out by the Members of a Hierarchy.
This then looks like this chart below, so how do you still get them into one chart?
To get what you need, grab one of the orange measure chips in the Values Drop Zone and while grabbed, hover over the Values Drop Zone Heading. A slide-off will appear. Carefully drop the Measure chip onto the Pie Chart Slide off. It doesn't matter which sub box you drop it into.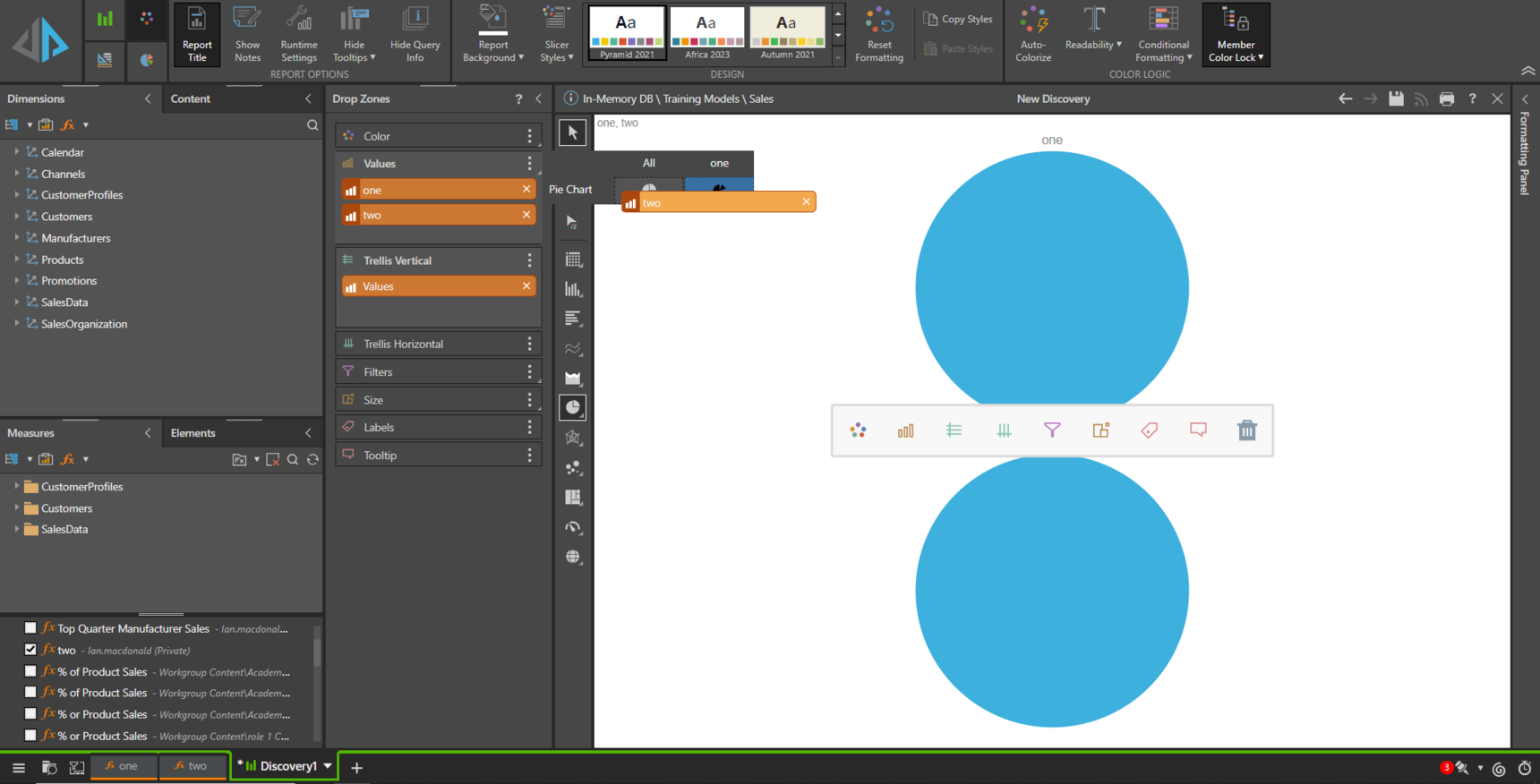 Once dropped, Pyramid will use both Measures to create the Pie. It will auto colorize them, but you can edit the colours from the Formatting options or directly by right clicking on the chips in the Color Drop Zone. You can also delete the Trellis chip as it is now redundant.
Simple, but really helpful for a quick look.