2
Congratulations – Level 3 Certified: Dr. Sylvia Dornstauder, Prodato
Our Partners are using the Learning Hub to get up to speed as quick as possible, we are happy to see so many reaching Level 3 as a Certified Pyramid Consultant. It is great to see their commitment and dedication to provide the best possible solutions to our Customers.
Today are very pleased to announce that Dr. Sylvia Dornstauder from Prodato in Germany has recently completed the Level 3 Expert Certification in Solution Design. Completing the Level 3 project is the final step in our Pyramid Learning Hub Certification Program and confirms the competency of the achiever in all areas of the Pyramid Decision Intelligence Platform.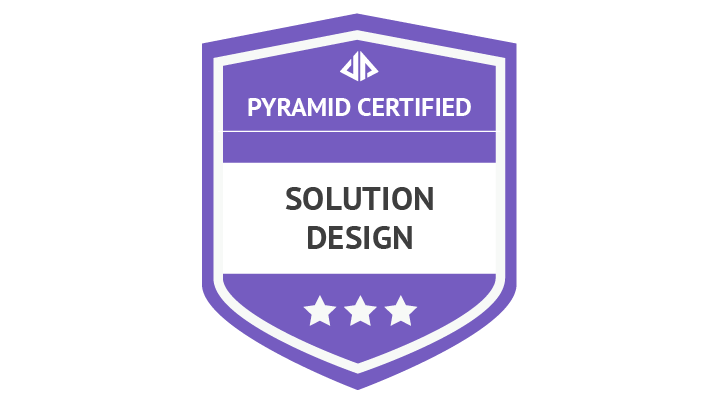 The Level 3 Certificate in Solution Design is a rigorous program that tests a person's knowledge and skills in using the Pyramid Decision Intelligence platform. The program guides the candidate to draw on Pyramid to it's full potential; from training and testing data sets for predictive modelling, to Dashboard creation and design.
In Sylvia's own words; "The Level 3 certification was a great way to deepen my knowledge about Pyramid Analytics. The Use Case that was provided contained some challenges that really helped to improve my understanding of the capabilities and features of the Pyramid platform."
Learn more here about the Pyramid Analytics Learning Hub. 
Congratulations again to Sylvia to achieve this Level 3 Pyramid Certification in Solution Design! 
LMS Manager
The Certification Status of every Community Member is visible in the Profile of the User. Directly under their Profile Picture. The corresponding label is maintained by the Pyramid Community team and updated on a regular basis. This makes it easy to check the qualification status of every registered community user.
You can find more about Labels and what they mean in this Community Article
Please leave us your comments and a big shout out to Sylvia!