3
Congratulations – Level 3 Certifications: 5x Tigma Tech
This week we had the pleasure to certify a whole team of consultants. It is a huge achievement and shows the interest in the certification program. Driving the full consulting team through all certification levels shows commitment.
We are very pleased to announce that:
from TigmaTech have completed the Level 3 Expert Certification in Solution Design. Completing the Level 3 project is the final step in our Pyramid Learning Hub Certification Program, and confirms the competency of the achiever in all areas of the Pyramid Augmented Analytics Platform.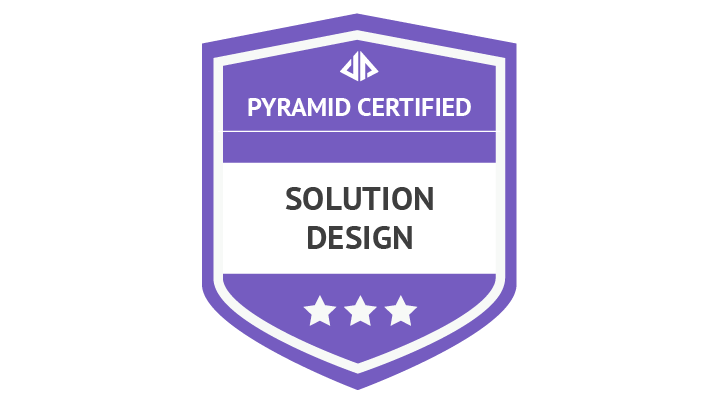 The Level 3 Certificate in Solution Design is a rigorous program that tests a person's knowledge and skills in using Pyramid Analytics software. The program guides the candidate to draw on Pyramid to its full potential; from training and testing data sets for predictive modelling, to Dashboard creation and design.
Siva and Vijayan have sent us their view on the Level 3 Certification
Siva Sankara Rao Kotha "My experience with the Decision Intelligence platform Pyramid Analytics was wonderful and a great pleasure because of the usage of a platform from developing the models with Machine Learning algorithms and AI Scripts, Creating the Reports, Dashboard Presentation, and Publish data analytics projects in just drag and drop way.  Such an easy and reliable tool it is.   
The use case presented had some challenges that really helped improve my understanding of the capabilities and features of the Pyramid platform.  Everything you need to prepare for the assessment is in the Learning Hub and the Pyramid Community was also helpful.
Vijayan Krishnan "I am deeply grateful for successfully completing the Level 3 certification program with Pyramid Analytics, an experience that has been truly transformative. This comprehensive program has significantly expanded my understanding of the platform's capabilities, igniting a profound passion for data-driven decision-making. Furthermore, I extend my sincere appreciation to Tigma Technologies Inc. and my management for granting me this remarkable opportunity to engage in such a fruitful partnership." 
Learn more here about the Pyramid Analytics Learning Hub. 
Congratulations again to all five consultants from Tigma Tech to achieve this Level 3 Pyramid Certification in Solution Design! 
LMS Manager
The Certification Status of every Community Member is visible in the Profile of the User, directly under their Profile Picture. The corresponding label is maintained by the Pyramid Community team and updated on a regular basis. This makes it easy to check the qualification status of every registered community user.
You can find more about Labels and what they mean in this Community Article
Please leave us your comments and a big shout out to five certified users!
We would like to express our sincere gratitude to the entire Pyramid Team for their invaluable assistance and unwavering support, which have been instrumental in our journey towards achieving this remarkable success. With profound appreciation, the Tigma Team.

I would like to thank the people who have been helped and guided in the completion of the certification program and I got some great feedback and guidance on what could have been improved and how my assessor. I am looking forward to exploring more along with the Pyramid team. Last but not least thank you Tigma Technologies Inc. provided an opportunity to learn such a great Augmented Decision Intelligence Data Analytics Platform Pyramid Analytics.