2
Learning Live: Pyramid and Embed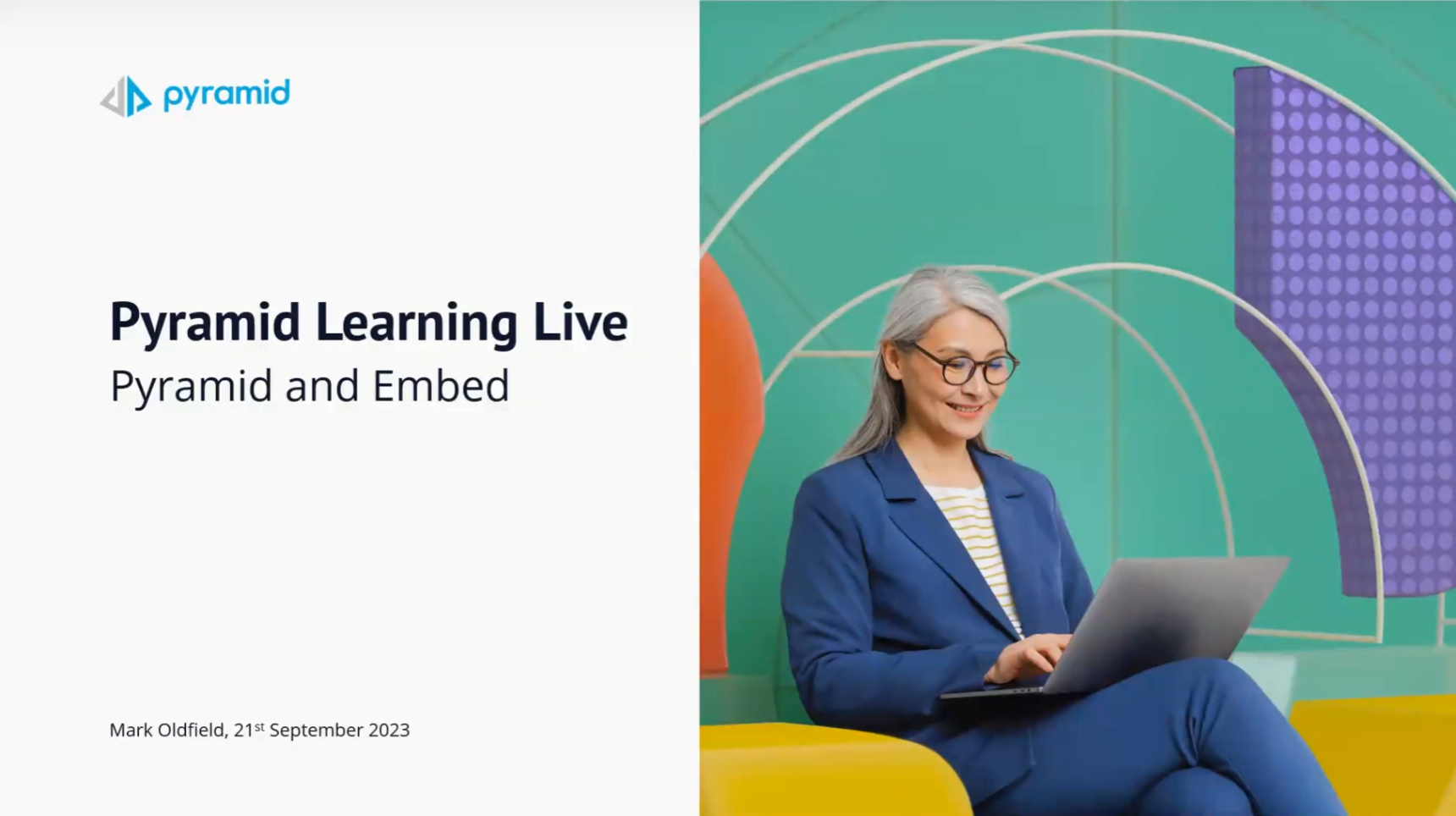 About this Video:
In this week's learning live, we cover the options that Pyramid gives you, when you plan to set up an embedded environment to provide your customers or other external viewers of your data. from likely Use Cases to APIs and Authentication this session will provide you with everything you need to know to get started.
This video will cover the following topics:
Why Embed Analytics?
Embedded Analytics Use Cases & Key Drivers
Typical Embed Flow
Embedding Authentication
Embedding APIs
Demonstration
And here is the link to the video: Pyramid and Embed
The Videos cover all the different Modules of the platform, the team has created a series in the past months that help you and are meant as a reference. (Note that some of the older ones might show earlier releases of the GUI)
You can find all Videos in the Learning Live Archive 
To attend future Sessions, please register here, all upcoming Events are listed in the community calender 
If you have questions, please leave us a comment.