0
Customer Success Activities: Executive Peer Conversation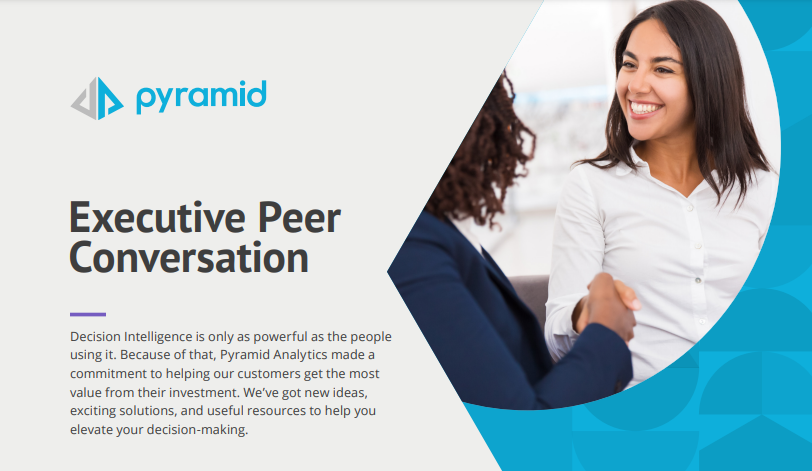 Executive Peer Conversation
We are offering a new service for you and your executives. With our Executive Peer Conversation program, we will connect your executives with executives from other Pyramid customers to network and share experiences with the Pyramid Decision Intelligence Platform.
We are confident that once your executive speaks with a Pyramid customer peer and shares use cases, they will find value not only in this new connection but also in the success others are realizing with their Pyramid investment.
For more information, please contact your Customer Success Manager.