0
Dashboard Gallery: Explore Pyramid Coffee Shop Winner
Explore Pyramid Coffee Shop Challenge Winner
Explore Pyramid is a free offer to users of the Pyramid Community to play and learn more about the Platform. Part of the Offer are monthly challenges on a given dataset. At the end of the month we will announce a winner of the contest. 
Here is the first ever winner of the challenges: Mollie 's take on the Nutritional Values of beverages in a large coffee shop chain.
If you want to play with the Dashboard or create something on your own, sign into the Explore Pyramid Server an give it a go: Sign Up here
Start Page:
Menue Overview
The first page gives you an overview about the different Beveraged and their ingrediences. You can filter them by Category and additionally use the Tabs to switch btween a Grid, Line and Bar Chart View. The Right Grid gives you the available choices
Menue Comparison
The next page inherits your initial choices and allows you to compare them according to values like Caffeine, Calories, Protein etc. Narrowing down your choices.
Nutrional Breakdown
The third Page let you dive deep into the available data, selecting a number of Choices if gives you a detailed overview of all values available in a graphic representation.
Daily Allowance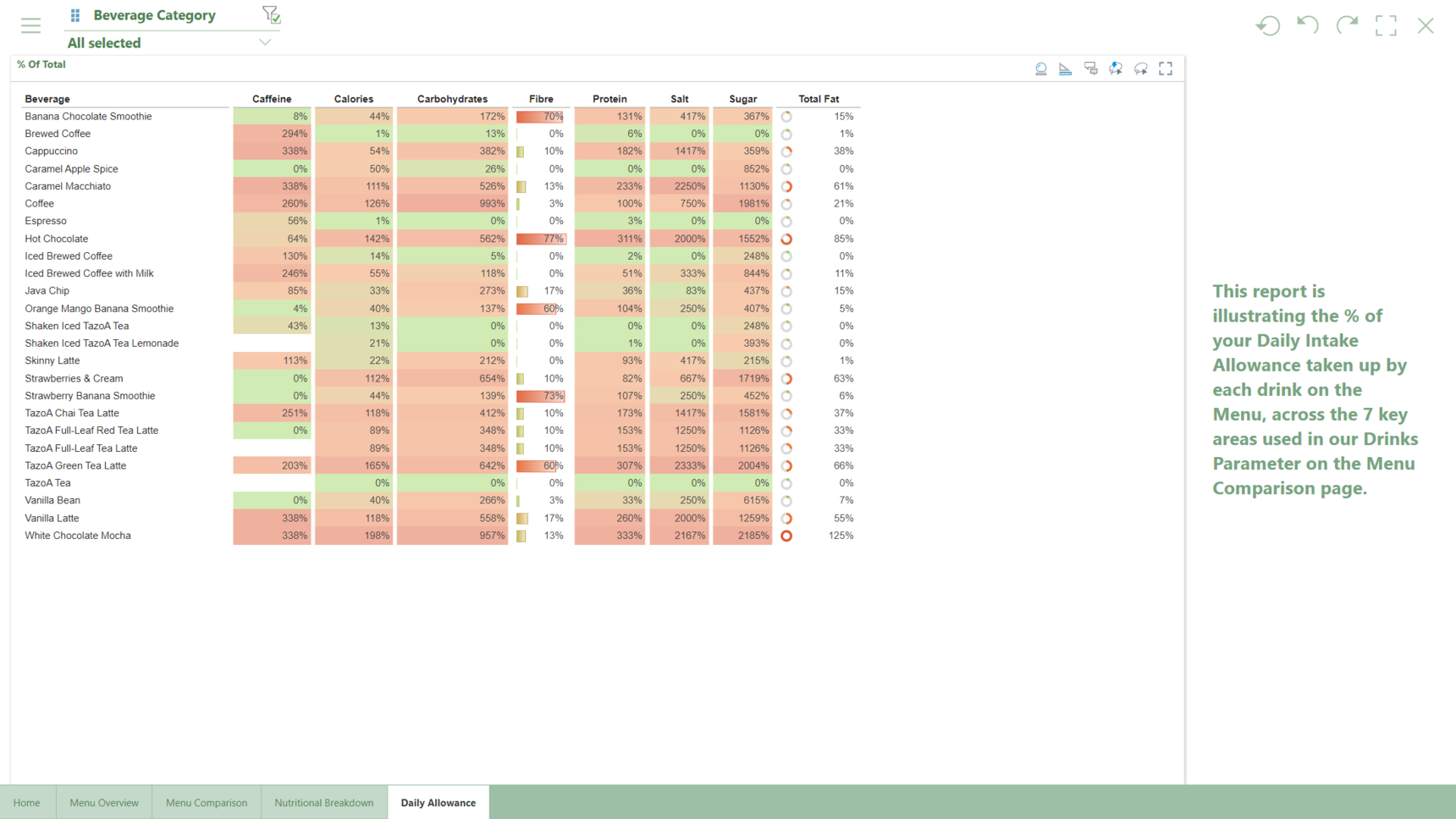 On the final Page, you can see the Products you have filtered down head to head and see if they fit your daily allowance budget.
Great analysis and preparation for your next trip to the caffein provide of your choice.
You find the dashboard in the Public Sector of the Explore Pyramid Environment