0
Pyramid Connects Only to SQL 2005 Cubes, Service Pack 4 and Up
First Problem:
'Object was not found' error while trying to connect to perspective cube on SSAS 2005
if you are running SQL 2005 SP3 or earlier
When Cube is not visible,
Trying to connect to Perspective cube, throws an exception.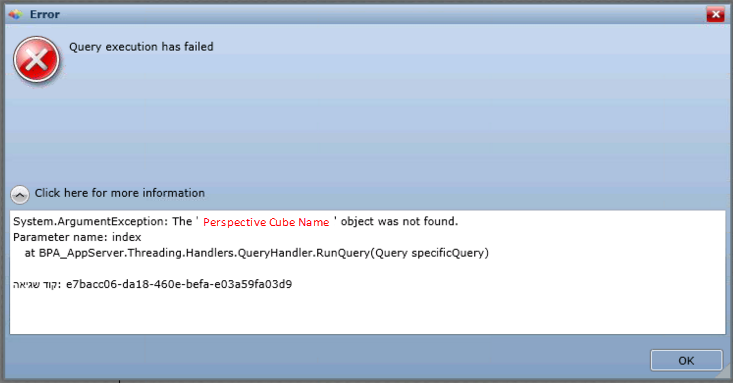 Second Problem:
'Object Reference not set to an instance of an object' Error while trying to open a cube on SQL 2005 service pack 3 or earlier.
Solution
Upgrade to service pack 4 resolves this issue.
Here is a link to download Microsoft SQL Server 2005 Service Pack 4 RTM
http://www.microsoft.com/en-us/download/details.aspx?id=7218