0
Installing a Tabular Instance
1. Run the SQL server installation and choose "New SQL Server stand-alone installation…"
2. Allow the install to check for updates and then click next.
3. Choose which option is appropriate, if it's a new install or adding to an existing install.
4. In the Setup Role window you can choose to install All Features With Defaults or choose what features you want. To install the Tabular instance only, select SQL Server Feature Installation.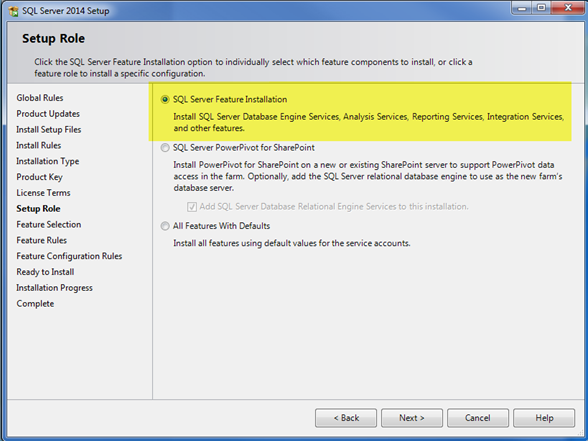 5. In the Feature Selection window, select Analysis Services.
If it is a new install you should install the Management tools so you can connect to the new tabular instance in the event you cannot connect to it using an external SQL Management studio.
6. In the Instance Configuration window, select Default Instance if this is a new install and Analysis Services is not already installed on this server.
Select Named Instance to add a new instance to an existing Analysis Services installation.
7. In the Server Configuration window, choose which user account will run the SQL services. We recommend to use either an AD account or Network Service.
8. In the Analysis Services Configuration window, choose Tabular Mode and add the Current User and the Pyramid Data Source User (as defined in the Pyramid Administrative Console)

9. In the Analysis Services Configuration window, change the Data Directories if needed.
10. Click on Install.